Desktop Wallpapers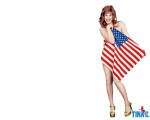 Desktop Flag 1024 x 768
Desktop Flag 1280 x 1024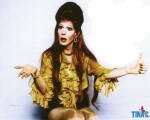 Desktop Rhinestone Cowgirl 1024 x 768
Desktop Rhinestone Cowgirl 1280 x 1024
MP3's
Before I Met You
Don't Tell Me You're Single (I Slept with Your Wife)
Break My Heart (But Don't Mess My Hair)
I'm Tina C
Note from the webmaster: For some reason, when attempting to save these songs in Internet Explorer, there is a prompt saying the file is corrupted, but in practice I have had no problem when downloading and playing them back.
Profile Avatars


Tina C Downloads - A Little Bit O' Me On Your PC
Welcome to the Downloads section of the website, where you can make your computer a little more countrified! Hell Yeah!
To download the desktop wallpapers just give that little old mouse a click on the size you would like and it will open in a brand new window.
You can also download some free mp3's from Tina's smash hit albums, so you can really count yourself lucky right here! If you need a good mp3 player Tina would really recommend iTunes or Windows Media Player.
And finally don't forget to download the profile avatars to prove just how country you are!